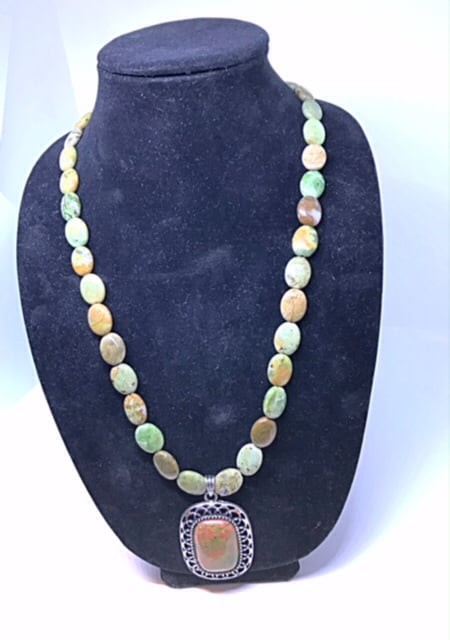 'Dancing Forrest' Natural Jasper necklace with sterling silver toggle clasp
This is a elegant limited edition woman's 24" Natural Jasper necklace with a Jasper pendant. The fasten on clasp is a sterling silver toggle clasp and is easily fastened on by placing the bar inside the hoop.
This Forest green and Brown Jasper, called Egyptian marble, was one of the traditional Jaspers in Ancient Egypt used for amulets, ritual vessels, and jewelry. Native Americans and other indigenous societies carved it into arrowheads for luck and protection, and utilized the stone to call in rain.