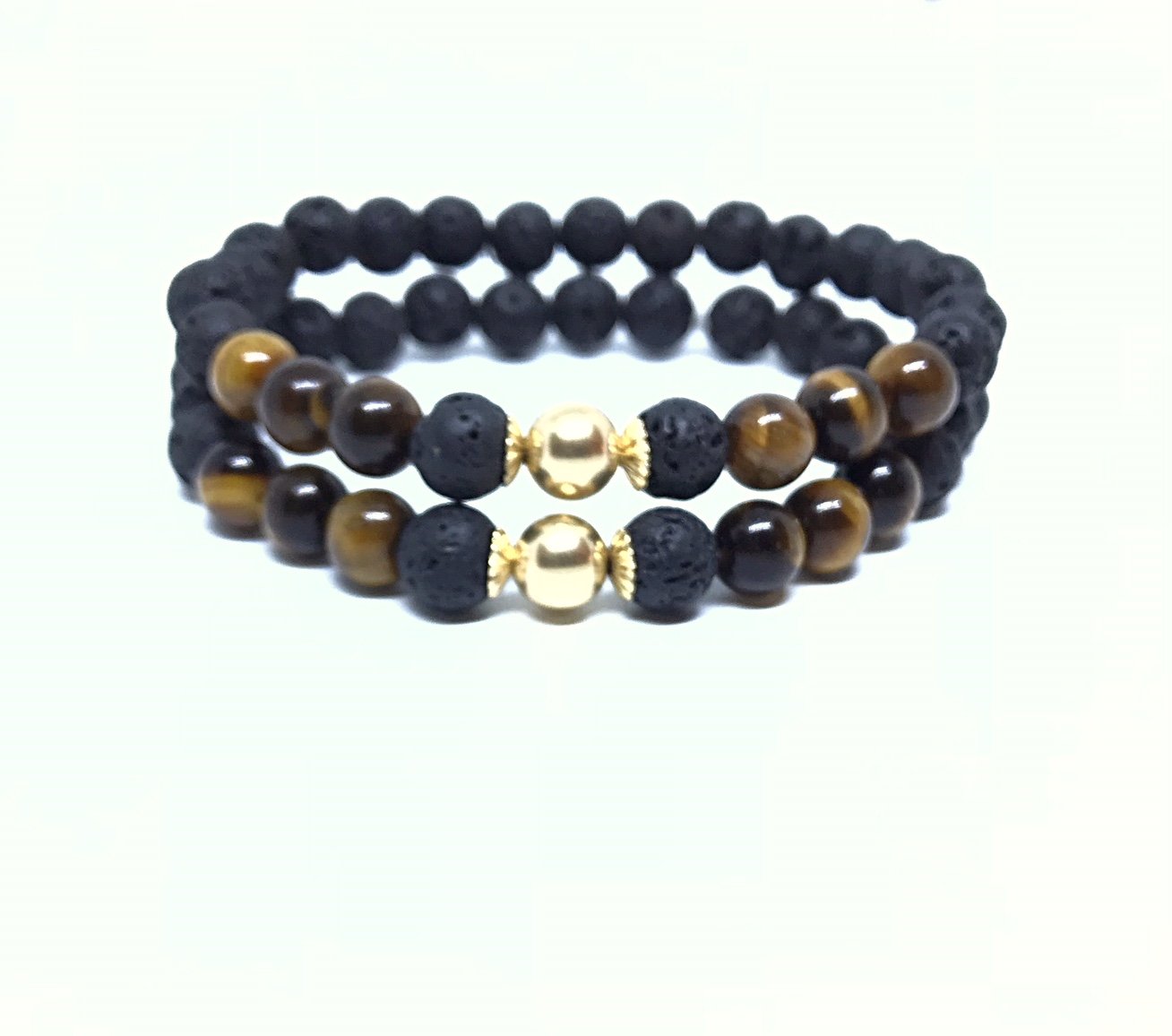 'Golden knight' mens lava/tiger eye stretch bracelet. (Sold separetly)
Mens 8mm lava stone stretch bracelet mixed with tigers eye, 2 gold filled beads and gold bead cap covers.
Tiger Eye aids in enhancing confidence and self-esteem. It provides motivation to the non-motivated and energizes those who are feeling lethargic. Combine that with the lava stone which is a good protector of negative energy makes it a overall great protective bracelet.