'Hematite Zodiac'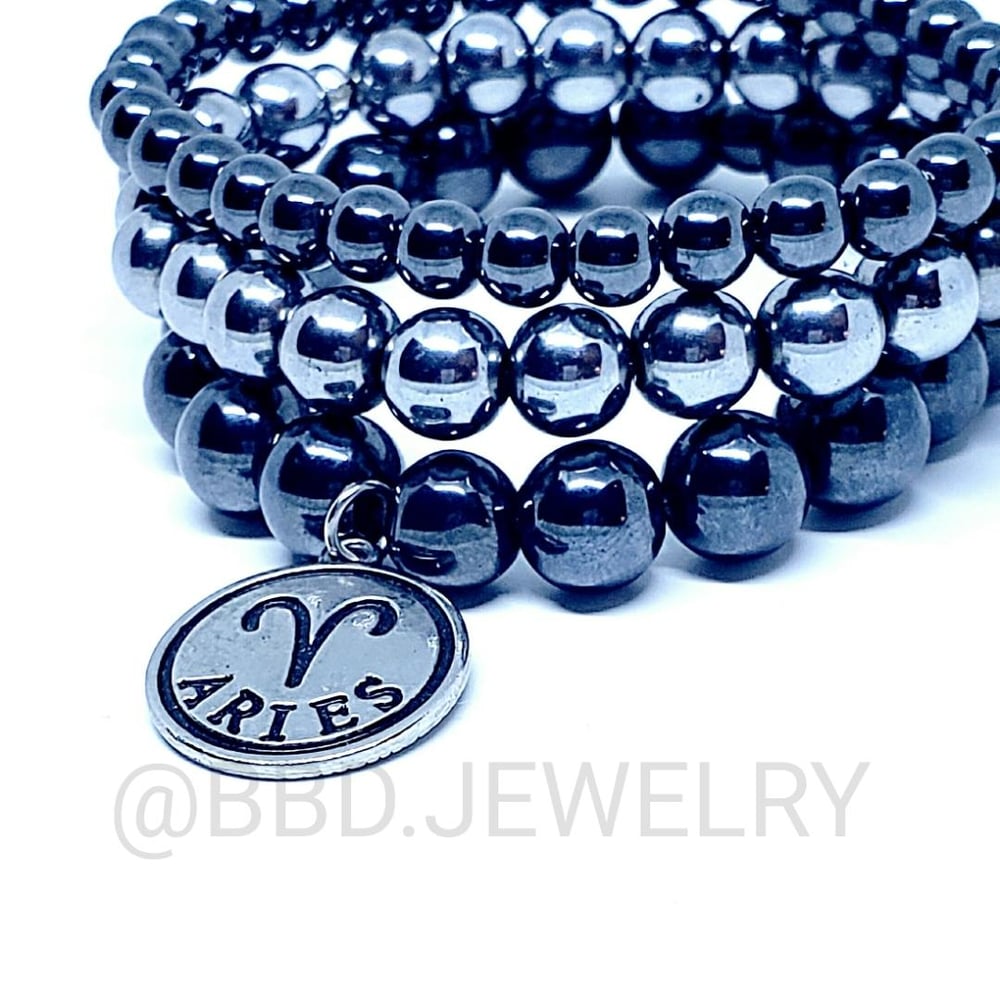 Set of 3 Hematite stretch bracelets with Aries charm. Sizes is large to small. 10mm, 8mm then 6mm and is meant to be worn together as a set.
Hematite is a very protective stone and is great to carry to help you stay grounded in many situations. Hematite is also good for working with the Root Chakra, helping to transform negative energies into a more positive vibration. Those in relationships can benefit from the cooperation vibe coming from Hematite.
These bracelets is a average size fit at 7.5". If you require as larger size please contact us before purchasing.