Fit for a king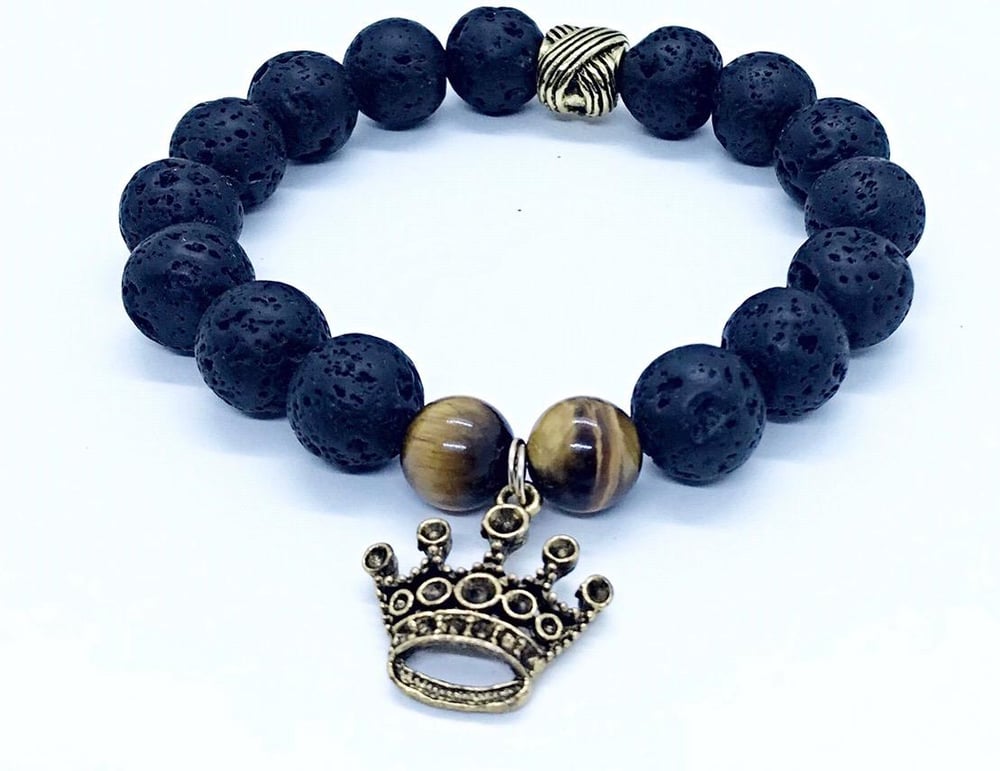 This is a men's 8" stretch lava bracelet. It contains the following material:
Two 10mm Tiger's eye beads
10 mm lava beads
1 gold finished spacer
1 Gold finish Crown (Pewter metal)
Lava stone is known as a protection of negative energy. Combined with the Tiger'seye for courage can make any wearer feel confident during the day.
*We do not claim that the statements made on this website of the metaphysical properties of our gemstones is absolute. It is based on our belief system. Please purchase with your own digression based on your own belief.