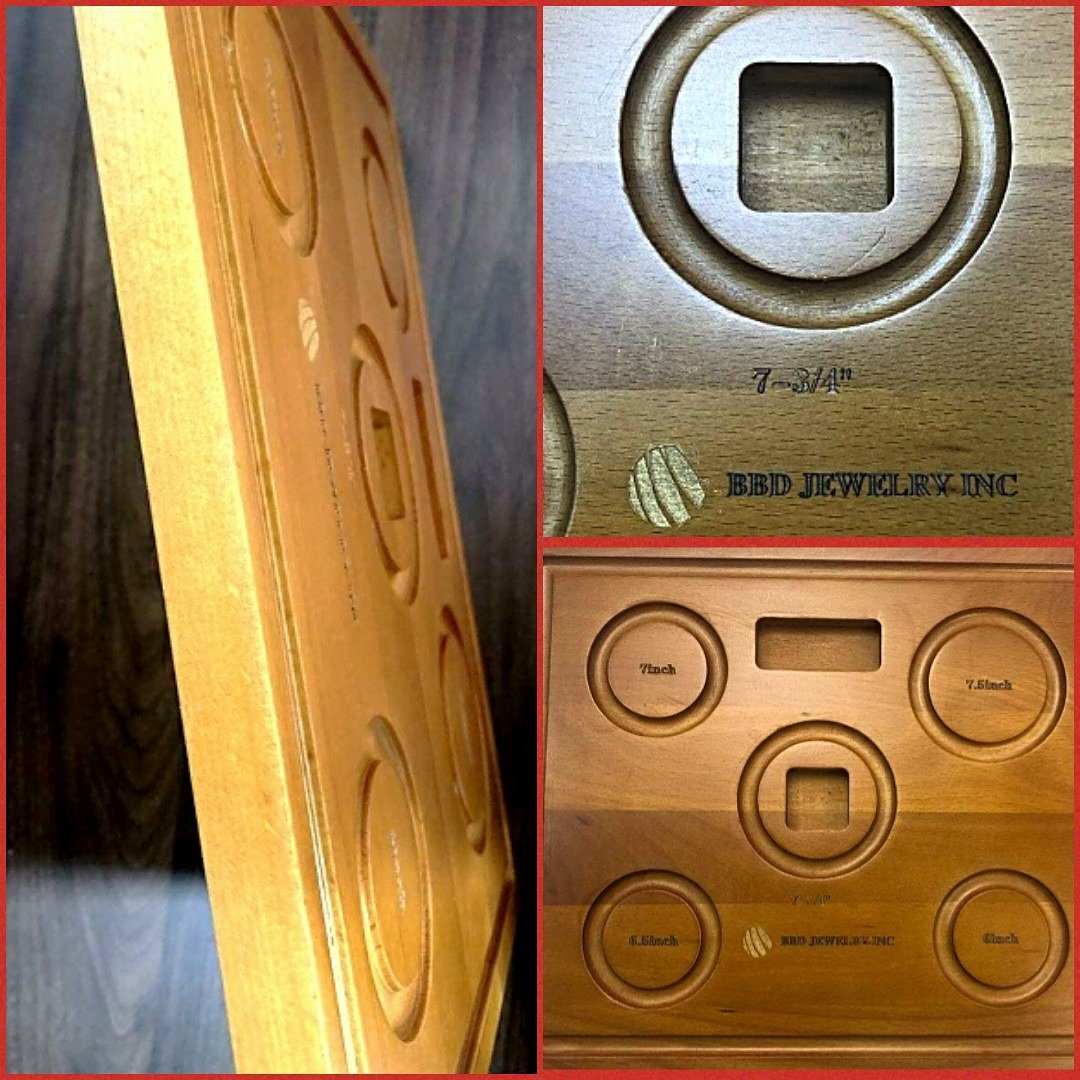 Wooden bead board (PreOrder price/available in April)
For my beaders this is a must have. Wooden bead boards exist but the ones specifically for bracelet making Only are hard to find. (Feel free to research it yourself.)
The one's I've found mainly were beading boards for Mala necklace creation with prices ranging from $75 to $300. The wooden bead board similar to the one presented here I saw listed for $75 and imported from Germany. Roughly 80% of traditional beaders use the cheap cardboard/plastic beading boards purchased usually from stores Iike Hobby-Lobby or Michael's Art store. They tend to show dirt easily, are flimsy and fade over time. Wooden bead boards are much stronger and stable, are easy to clean and give the beader a more sense of professionalism when in use.
Description:
*Made of 100% stained Beech wood.
*Each board is handcrafted.
*5 circular grooves are pre-measured
..for bracelet making.
*Each circular groove has labeled ..measurements
*Compartment in the center for extra ..beads.
*Groove on outside for even more ..room for your loose beads.
*weight is 1.8lbs
*12"x10"x0.5"
*30 day money back if not satisfied.
Don't miss out on the early bird special. Once I officially launch my product I will retail it for $65-70 on all platforms including Etsy, my social networks and my website.
(**You will be updated on the status of the launch of this product. Please be patient while this is being manufactured overseas. Thanks!)
To pre-order this simply 'add to cart' below. Thanks!