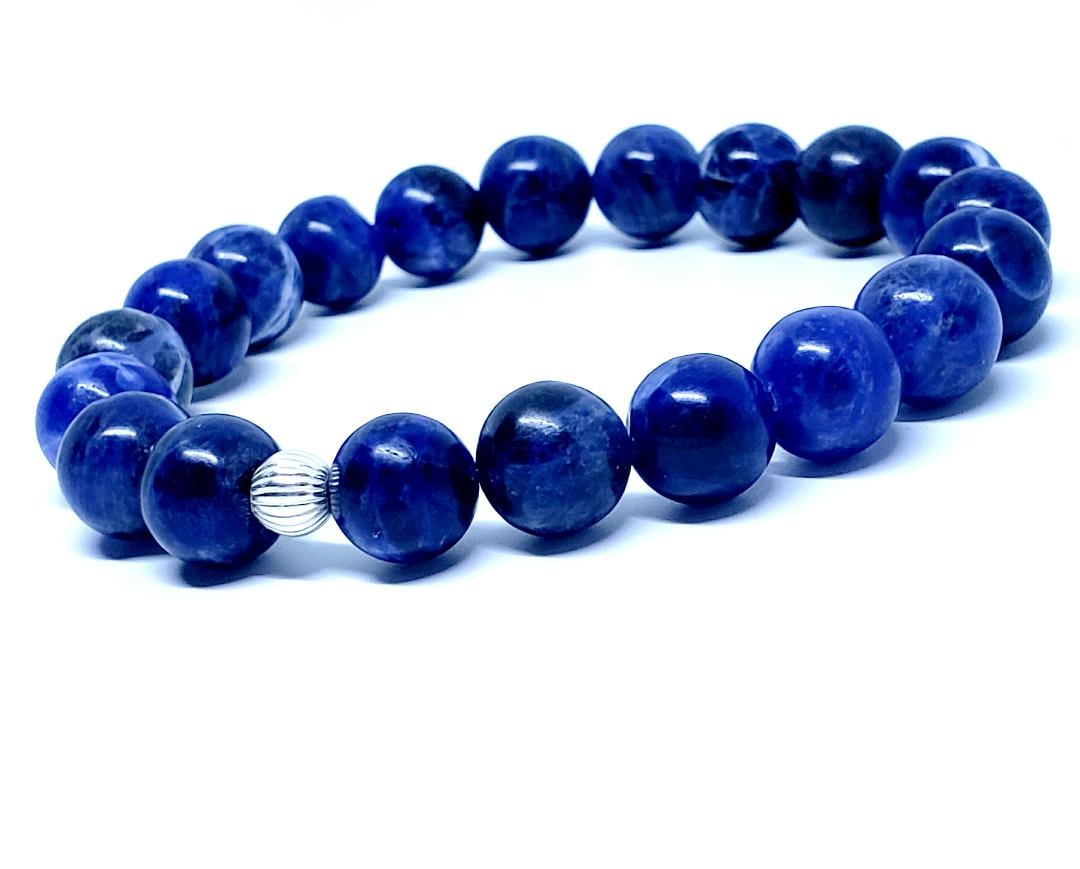 Strength of the Sodalite
Men's 8mm stretch Soladite bracelet with 1 sterling silver spacer.
Sodalite is a talisman of the writer, known for enhancing creativity and inspiration, focus, and clear communication. It has also been called the Poet's Stone, the Stone of Creatives, as well as the Stone of Truth.